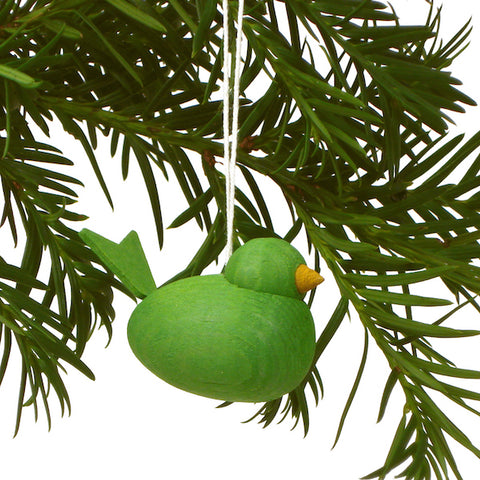 Bird hanging decor Green
sku: 44182-3418
From young to old, collectors and bird lovers, this timber bird decoration will be adored by anyone receiving it. Create your own bird tree display from branches or driftwood, or hang it on your Christmas tree.

Material: Painted timber
Size: H: 3 cm
Made in Sweden.

Care instructions:
Please note that this ornament is fragile. It could break or crack if not handled carefully.

Related products