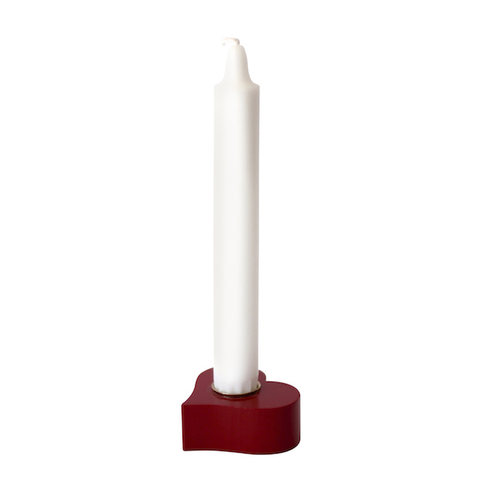 Candlestick Heart Large Red
sku: 40565-120
A lovely and simplistic candlestick that suits many interior styles and occasions. Made of timber, but with a metal insert to allow safe burning with a real candle.

Please note that candle is not included in the purchase. Any standard size candle, like our Crown candles or taper candles will fit. You can also purchase our large timber candle.

Material: Lacquered timber
Size: W: 6.4 cm
Made in Sweden.

Care instructions:
Remove dripping wax immediately as it can stain the candleholder permanently. Never leave unattended with burning candles.

Related products