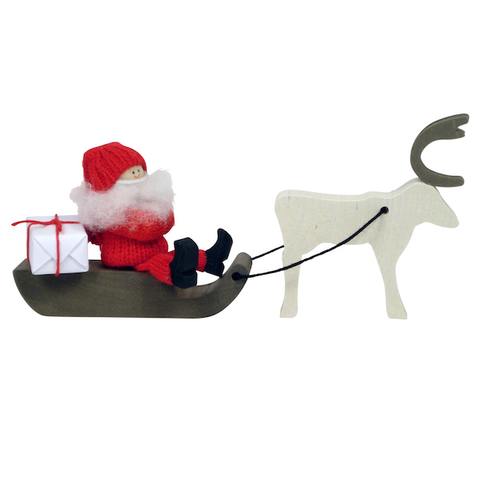 Santa on sleigh with reindeer
sku: 46678
What is a Christmas without Santa on sleigh with his reindeer? This ornament will be a very loved gift to grown ups, as well as children.

Made, almost completely by hand, in Santa's workshop in the dark forests of Sweden.

Material: Painted wood, wool and knits
Size: H: 9 cm
Made in Sweden.

Care instructions:
Please note that this ornament is fragile. It could break or crack if not handled carefully.

Related products