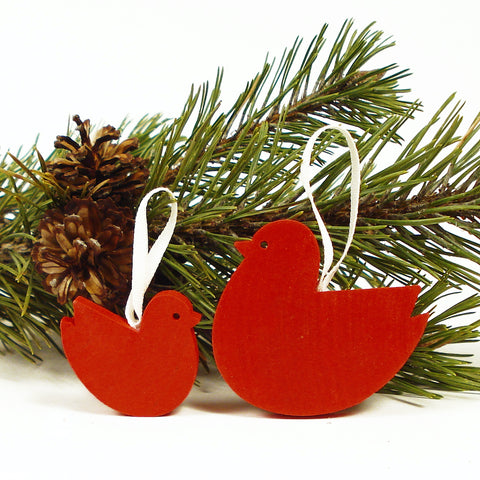 Bird hanging decor flat Red
sku: 44641-1208
A delightful bird to hang on your Christmas tree or why not create your own bird tree display from branches or driftwood? Can also come handy as a dinner party gift decorating the napkin.

Material: Painted timber and cotton ribbon
Size: W: 6.5 cm (L) and 4.5 cm (S)
Made in Sweden.

Related products