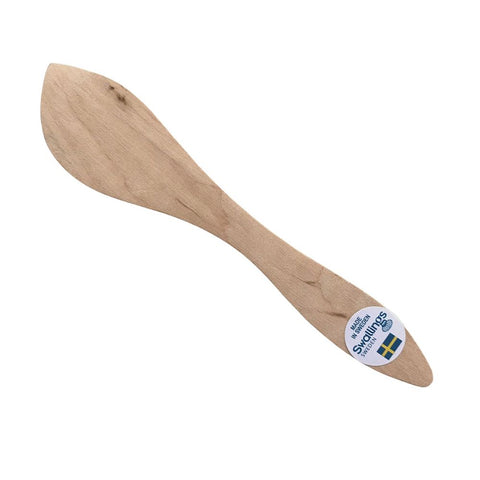 Butter Knife
sku: SW95
A staple item in all Scandinavian homes! This traditional shaped butter knife is also perfect to spread jams or to use for soft cheeses. 
A great gift to bring to a dinner party.

Material: Elm wood
Size: H: 18 cm x W: 5 cm
Care: This amazing item can handle the dishwasher and will last for many years to come.

Made in Sweden.
Related products