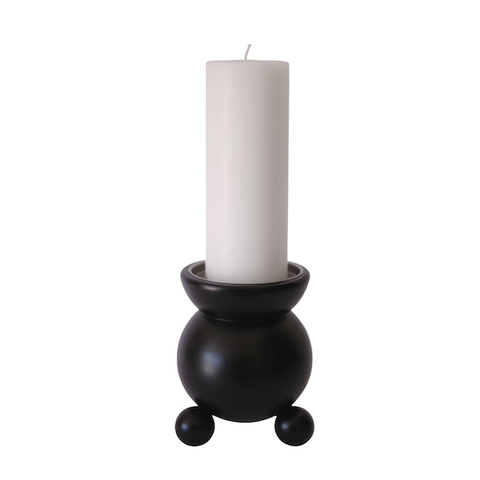 Candle holder Pot Belly X-Large Black
sku: 40746-103X
One of Sweden's most traditional candle holder. Made of timber, but with a metal insert to allow safe burning with a real candle.

Please note that candle is not included in the purchase. Block candles with a diameter of up to 7.5 cm will fit.

Material: Solid coated timber
Size: H:13 cm
Made in Sweden.
Care instructions:
Remove dripping wax immediately as it can stain the candle holder permanently. Never leave unattended with burning candles.
Related products