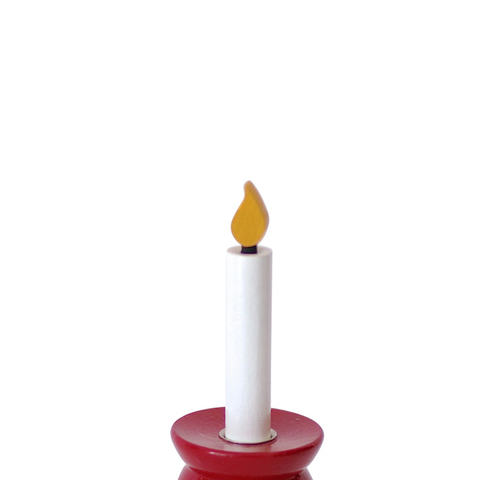 Candle timber Small
sku: 44274-102
A decorative timber candle that fits certain, smaller sized candle holders from our range. It is an excellent choice when you intend to use a candle holder as a decoration, rather than with burning candles. It also offers a great safety aspect.

These candles are suitable for our range of medium and mini candle wreaths, as well as our collection of small candle holders. Please note that they do not fit a standard sized candle holder.

Material: Painted timber
Size: H: 8 cm
Colour: White/Yellow

Please note that the candle holder on the image is not included.

Related products