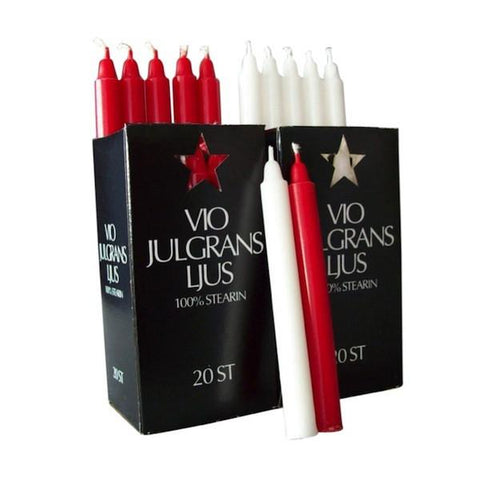 Christmas Tree Candle [Julgransljus]
sku: 110-F01
The Christmas tree candles was traditionally used before we had the option of a much safer way to make our tree shine. 

These candles are suitable for our collection of Medium and Mini Candle wreaths, as well as our range of small candle holders and Angel Chimes.
Please note that these candles do not fit any standard size candle holders.
Material: 100% stearin
Size: Approximately D: 1.2 cm H: 11 cm. 20 candles per box.
Burn time: Approximately 1.5 hour
Colour: White and Red
Made in Sweden.
Related products