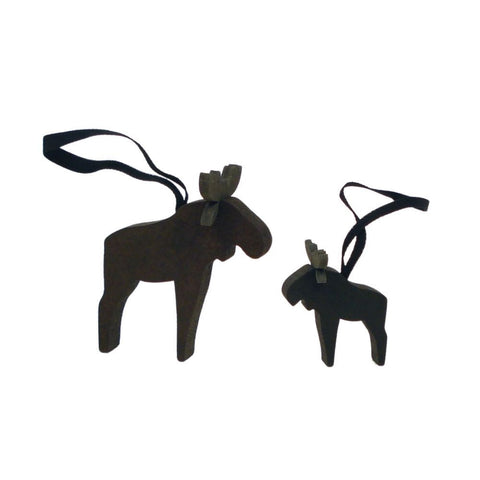 Moose hanging decor Black
sku: 44302-1038
Sweden's king of the forest! The Moose (or Elk) is a much loved and admired wild animal that fascinates people with its majestic features. These timber decoration are some of our absolut top sellers that works as a Christmas decoration plus and all year around decoration in a twig or branch setting.

Material: Painted wood and cotton ribbon
Size: H: 7.3 cm (L) H: 5cm (S)
Made in Sweden.


Related products