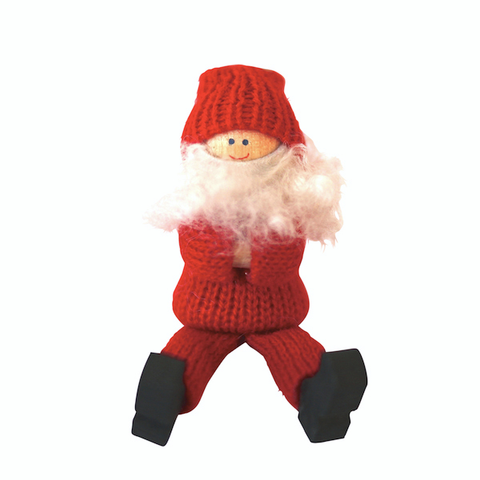 Santa Boy Sitting Mini
sku: 46740
Sitting Santa Boy Mini is one of our most popular ornaments. He can sit all around the house in the most clever spaces and give you a real Christmas feel. He is the brother of Sitting Santa Girl Mini.

This ornament also fits our medium candle wreath (use the enclosed dowel to attach it to the wreath).

Material: Wood and knits
Size: 4.2 cm
Colour: Red
Made in Sweden.

Related products