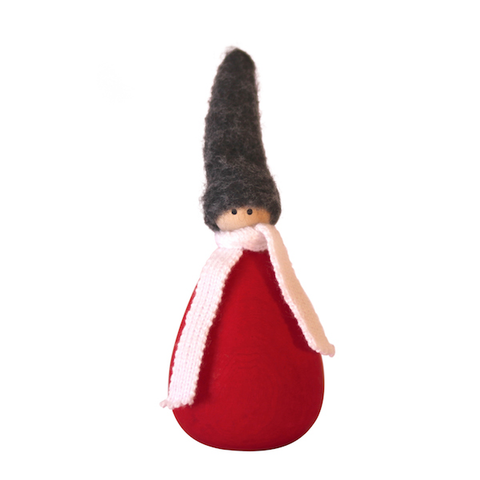 Santa Felix Red
sku: 46925-120
Santa Felix is a happy, content Santa eager to spread joy among your Christmas decorations. He is the big brother of Santa Fabian and they are always up to some mischief together!

He adds an authentic feel to your Christmas decor and will make a delightful gift. Santa Felix will become a 'hand-me-down' for generations ahead.

Material: Painted wood, felt and knits
Size: H: 14 cm
Colour: Red with grey hat
Made in Sweden.

Related products