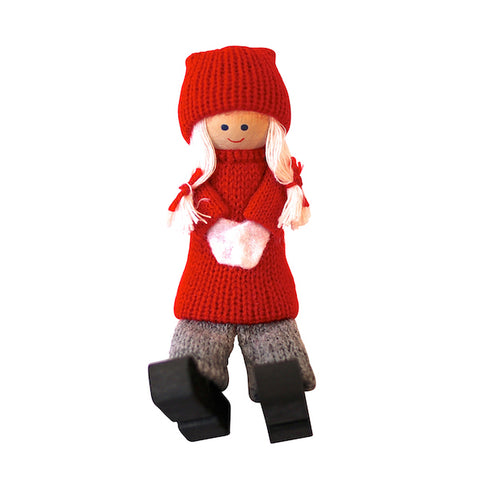 Santa Girl Sitting
sku: 46788
Sitting Santa Girl is one of our most popular ornaments. She can sit all around the house in the most clever spaces and give you a real Christmas feel. She is the sister of Sitting Santa Boy.

This ornament also fits our large candle wreath (use the enclosed dowel to attach it to the wreath).

Material: Wood and knits
Size: H: 7 cm
Colour: Red
Made in Sweden.
Related products