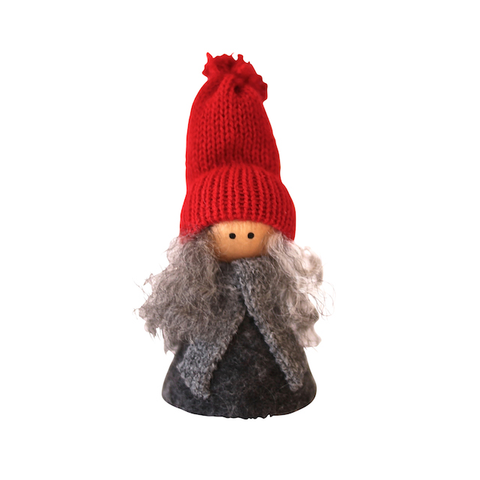 Santa Helga Grey
sku: 46169-104
Santa Helga is one of our most popular ornaments. She belongs to the same family as Santa Axel and Axelina. She adds an authentic feel to your Christmas decor and make a great gift.

This ornament also fits our large candle wreath (use the enclosed dowel to attach it to the wreath).

Material: Wood, felt, wool and knits
Size: H: 9 cm
Colour: Grey with grey scarf and red hat
Made in Sweden.

Related products