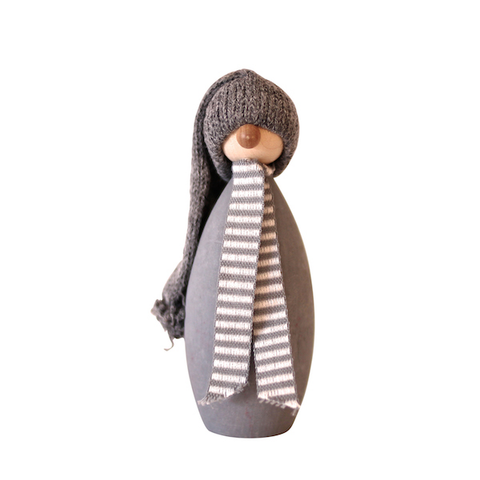 Santa Jalle Grey
sku: 46919-104
Santa Jalle is one of our most popular ornaments. He is the head of the family of Santa Joppe and Ville. He adds an authentic feel to your Christmas decor and will make a delightful gift.

Santa Jalle will become a 'hand-me-down' for generations ahead. Made, almost completely by hand, in Santa's workshop in the dark forests of Sweden.

Material: Painted wood and knits
Size: H: 14.5 cm
Made in Sweden.

Related products